Mangal (mangal.ttf)
Font Syllabary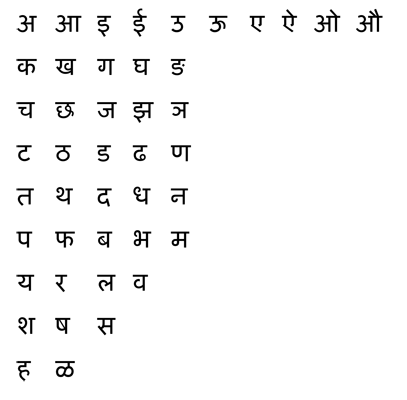 Font Specifications and Notes
Source: Developed by Microsoft Corporation and supplied with Windows 2000 and XP.
Stats: Version 1.20 has 675 glyphs.
Support: Devanagari.
OpenType Layout Tables: Devanagari.
Note: In most cases, this font is not automatically installed, but must be activated by enabling "Supplemental Language Support." For more details on how to do this, click on "How to Install Fonts and Layouts" or go to Microsoft's support pages (Windows 2000 and XP).
Text Sample
The opening page of Premchand's "Tale of Two Bulls," taken from The Premchand Reader, edited by Norman Zide (Honolulu, HI: East-West Center Press, 1965); p.1.