Kalimati (Kalimati.ttf)
Font Syllabary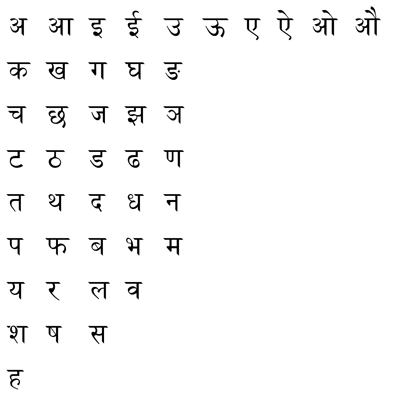 Font Specifications and Notes
Source: Developed by Sanir Karmacharya and available for free download from the Nepali Unicode Program at the Nepali book archive, the Madan Puraskar Pustakalaya.
Stats: Kalimati Version 1.20 has 696 glyphs and no kerning pairs.
Support: Devanagari.
OpenType Layout Tables: Devanagari.
Text Sample
The opening page of Premchand's "Tale of Two Bulls," taken from The Premchand Reader, edited by Norman Zide (Honolulu, HI: East-West Center Press, 1965); p.1.