Jaipur Unicode NFLC (JaipurUnicodeNFLC.ttf)
Font Syllabary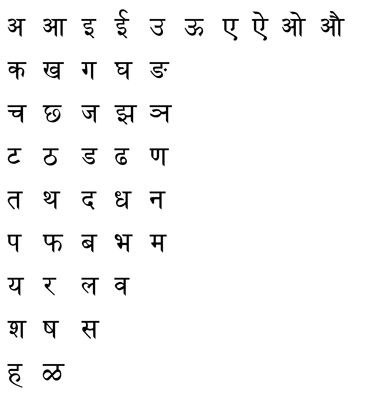 Font Specifications and Notes
Source: Developed by the Penn Language Center and available for free download from the University of Pennsylvania.
Stats: The Unicode version of Jaipur (version 6/1/99) has 523 glyphs and 413 kerning pairs.
Support: Latin and Devanagari.
OpenType Layout Tables: Latin and Devanagari.
Special Note: A version of this font was used to produce Usha Jain's Intermediate Hindi Reader.
Text Sample
The opening page of Premchand's "Tale of Two Bulls," taken from The Premchand Reader, edited by Norman Zide (Honolulu, HI: East-West Center Press, 1965); p.1.