Gargi (Gargi.ttf)
Font Syllabary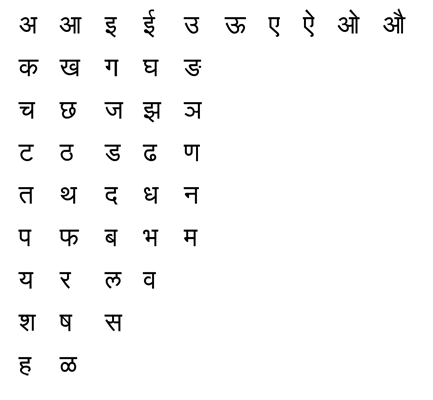 Font Specifications and Notes
Source: Developed by Indictrans and available for free download from Technology Development for Indian Languages (TDIL).
Stats: Version 1.4 has 448 glyphs and no kerning pairs.
Support: Devanagari and Latin.
OpenType Layout Tables: Devanagari.
Special Note: Indictrans is a non-profit group that aims to make "communication and networking feasible and affordable among the people knowing Indian languages" [taken from indictrans.org]. Their site includes a number of freely distributable applications for Unicode Indic language environments.
Text Sample
The opening page of Premchand's "Tale of Two Bulls," taken from The Premchand Reader, edited by Norman Zide (Honolulu, HI: East-West Center Press, 1965); p.1.