SHREE-DV0276-OT (SHREE-DV0726-OT.TTF)
Font Syllabary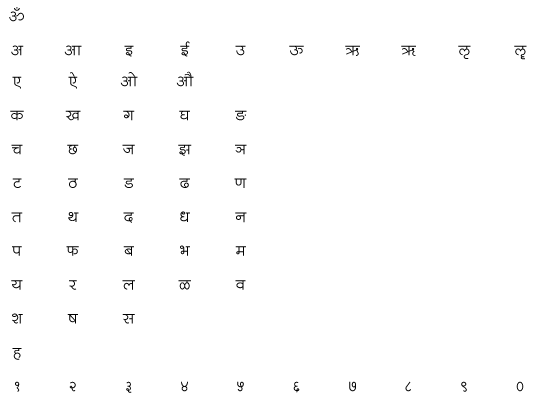 Font Specifications and Notes
Source: Designed for the Haridwar City Portal (www.ardhkumbh2004.com) and available for free download from the Ardh Kumbh site. (Click on the "Download Hindi Font Now" image at the lower right corner of the page).
Stats: Version 1.00 has 344 glyphs and no kerning pairs.
Support: Devanagari.
OpenType Layout Tables: Devanagari.
Text Sample
The opening lines of Kalidasa's Meghaduta, taken from the Unicode Sanskrit Documents website.