Raavi (Raavi.ttf)
Font Syllabary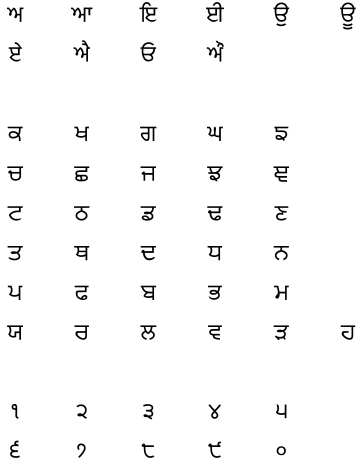 Font Specifications and Notes
Source: Developed by Microsoft and packaged with Windows XP.
Stats:Version 1.06 has 265 glyphs and no kerning pairs.
Support: Gurmukhi.
OpenType Layout Tables: Gurmukhi.
Note: In order to use this font, "Supplemental Language Support" must be activated. See either Microsoft's support for XP, or click on "How to Install Fonts and Layouts" in the left navigation bar.
Text Sample
Sample taken from "Do Kadam," by Gulzar Muhammad Goriyan (The Punjabi Language Portal - www.5abi.com).